Course Insights
A seemingly peaceful instrument capable of creating magic, the guitar can make you euphoric yet melancholy whenever it plays. It can wipe off the tears of sorrow yet touch the tender strings of the heart. Learn how to extract all the abstract emotions bound at your fingertips with this ubiquitous instrument. So, come join us in this enriching experience and delve into the chords and notes, which will become your identity by learning this art of six strings.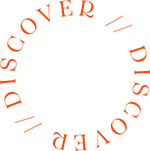 Course Highlights

Duration- 4 weeks
Learn From Industry Experts
Recorded Video Lectures & E-Workbooks
Self-paced Learning
Doubt-clearing Sessions
AAFT Alumni Status
Career Guidance
Digital Verified Certification

What you will learn

This 4-week course will help you understand the instrument and grasp the techniques of playing different musical styles on a guitar. You will study:

The history of the guitar and introduce you to the fundamentals of the instrument.
How to read music and understand the concepts of tone, note, chords and measures in a guitar.
How to create an ensemble or a band
How to develop self-promotion strategies

Pre-Requisites

Needless to say, you will require a guitar to ride the flow of the course. But being a good guitarist, there are certain things that you need to have:

A keen interest in music and compositions
Unwavering focus and the will to practice rigorously
Passion for creating something new
Exploring your own uniqueness
Career Prospects
Learning and mastering the guitar at a professional level, there is a gamut of career options that you can choose from.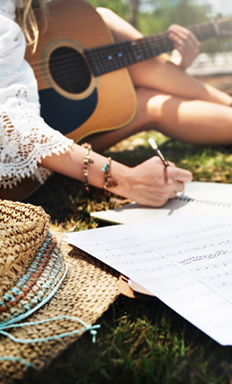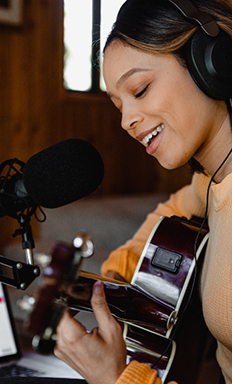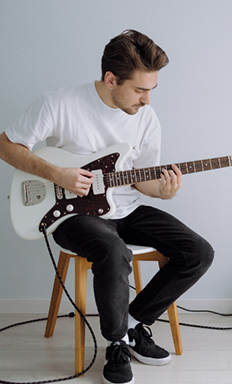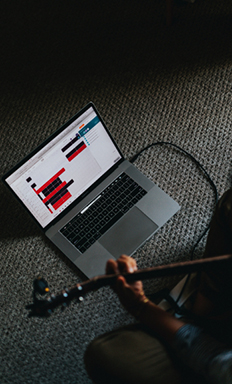 Course Preview
A sample of the recorded lecture to give you an idea of the format and depth of the course.
Course Synopsis
Industry-oriented courses by Industry experts → Learn real world applications by practitioners, not just theory.
Some of our recruiters are
Some of our recruiters are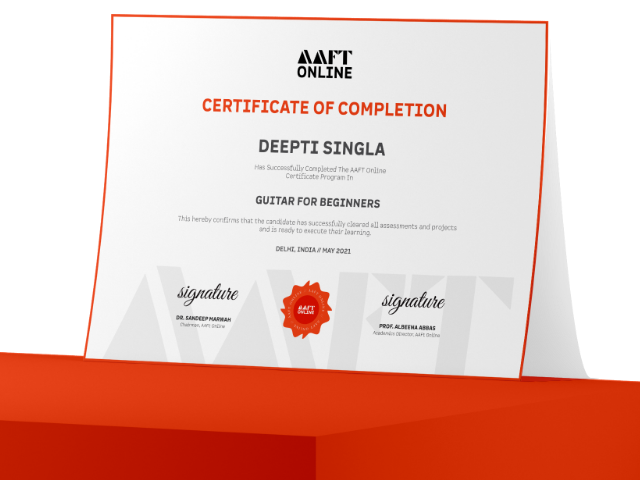 Become a professional Guitarist with AAFT
LEARN FROM THE BEST
Know Our Experts
The Experts at AAFT Online bring a blend of professional experience and academic expertise to provide you with the right skills to become a market ready professional!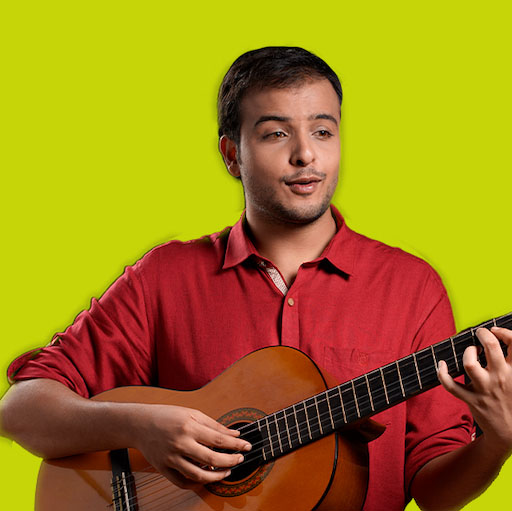 Azaan Khan
Singer, Guitarist, Song-writer
Experience of more than ten years
Azaan Khan hails from a family of renowned musicians and has a rich pedigree that combines Indian and Western Classical music knowledge. He picked up the guitar at the tender age of 13, and since then, there has been no turning back. Trained by his father, Ustaad Shujaat Khan, in the art of music, Azaan expanded his knowledge as an alumnus of KMMC, AR Rahman's music conservatory. He presents you with the techniques and details of the language of music, which will guide you towards the magic of six strings.
See Courses

Course Fees
INR 8,499 (inc. taxes)
EMI Option Available