Mission
Our mission is to promote the media & arts education globally and make it available to the maximum aspirants, reaching every nook and corner through the digital space. We aspire to facilitate a conducive platform that can enhance creative abilities of the students through interactive online programs and provide them opportunities to network with enthusiasts and professionals in the media and arts community, thus, enhancing their employability.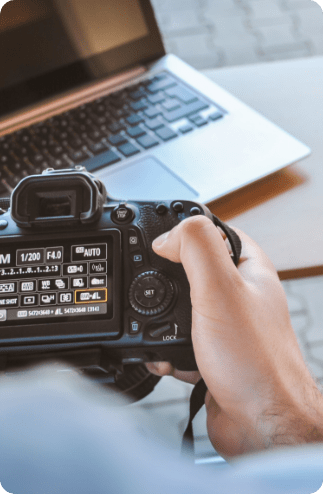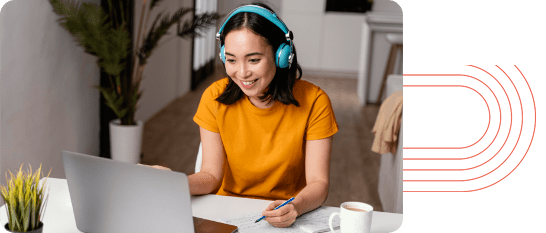 Vision
Our vision is to amplify the media and arts learning while reaching the global community of students and creative individuals. We strive to bring the artist in them alive with our meticulously designed e-learning courses. Our aim is to change the Indian education landscape by nurturing talent and developing skills in a non-traditional yet effective manner. Enhancing employability and making the students industry-ready is what we yearn for. We envision to add value to the global community by creating skilled professionals for the creative industries.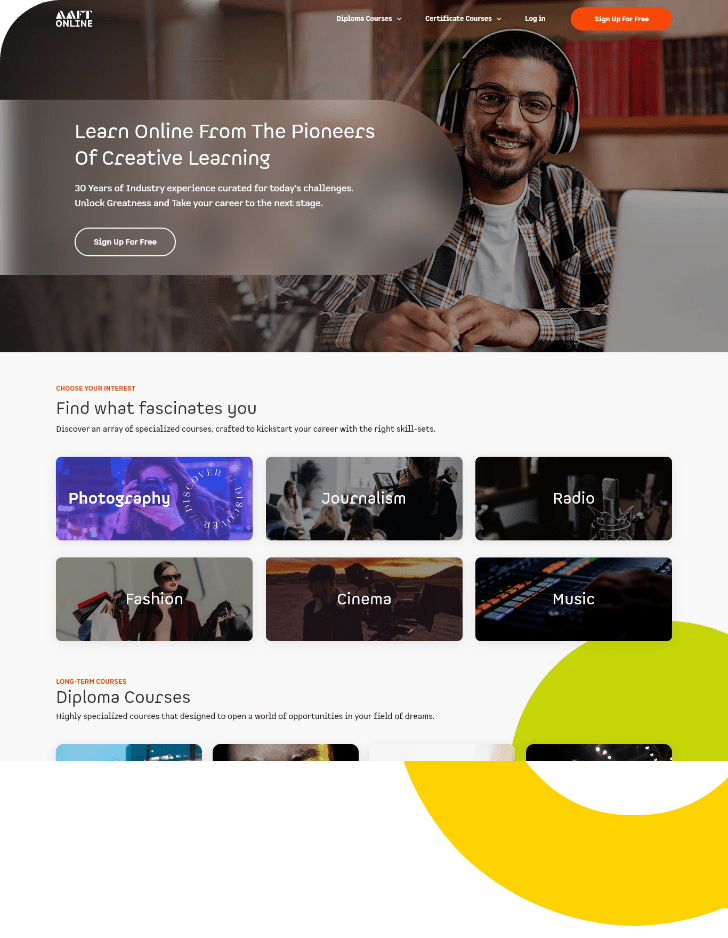 one-to-one mentor sessions throughout the course
Focused approach for skill building and practical exposure through assignments and projects
Courses are specially curated by Academicians and Industry Experts
Opportunity to interact and network with enthusiasts from all across the globe
Up-to-date content with the latest trends and developments of the industry
Learn real world application through practitioners
All our classes are backed by Virtual Faculty Support
Access to AAFT Alumni Association
Courses are for all-whether you are a student or a working professional
Add a specialization in your Resume on completion of the course
Dedicated Placement Support
About the group
GLOBAL PIONEER IN THE CREATIVE ARTS EDUCATION

Asian Academy of Film & TV
AAFT was established in 1993 to impart requisite film training to the aspirants. It started out as India's foremost private film school and has now become a global pioneer in the creative arts education.

Asian School of Media Studies
By 2004, it expanded its horizon and started offering full-fledged UG degree and PG courses under Asian School of Media Studies. This includes courses in the different segments of Fashion, Animation, Mass Communication, Cinema, Music, Advertising, Interior Design, etc.

Asian Business School
In 2011, it started Asian Business School - the first Media Management College offering professional training in PGDM/ MBA. It is recognized and approved by AICTE and the HRD Ministry of India.

Asian Institute of Hospitality & Tourism
In 2014, Asian Institute of Hospitality and Tourism was founded for advanced studies in hotel management and tourism management.

Asian School of Business
In 2015, the Asian School of Business was established to offer full-time UGC approved BBA & BCA degree programs to meet the increasing demand of quality professionals in the business world.

Asian Law College
In 2016, Asian Law College (approved by the Bar Council of India) was established as the first Media Law College of India with the aim to bring a paradigm shift in Indian legal education.

AAFT University
In 2018, the group attained a flagship with the establishment of AAFT University - India's first Film, Media and Arts University in Raipur, Chhattisgarh.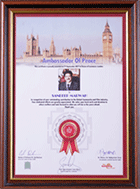 Awarded as the
Best Media School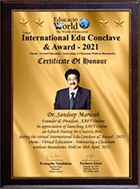 Award-2021
International Edu Conclave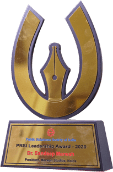 Awarded as the
Best Media School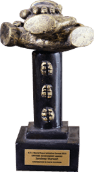 Awarded as the
Best Media School

Awarded as the
Best Media School

Awarded as the
Best Media School
About the Chairman
Sandeep Marwah is an International Media Person and the founder of Film City, Noida. He has been diligently dedicated to educating, strengthening, and promoting the media and arts community across the globe. He is of a belief that in this modern era, media and arts have the power to strongly impact our minds, ideas, and values. He, thus, envisions a society driven by responsible and well-informed media & art enthusiasts and has been persistently working to facilitate the best platforms for the aspirants to develop skills crucial to the media and arts industry.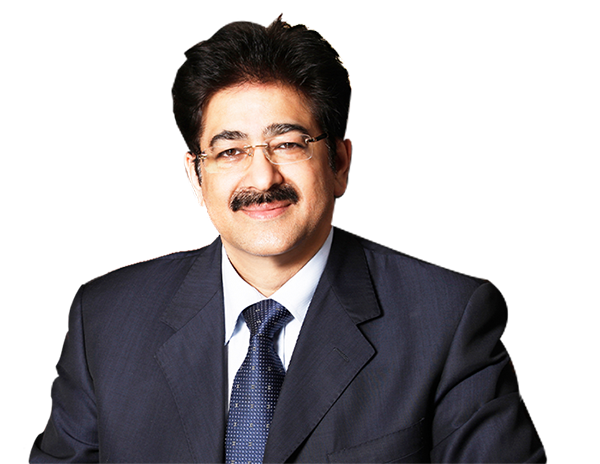 Who we are
Under our excellent leadership, AAFT has grown to become one of India's premier film and media institute, ranking 10th globally.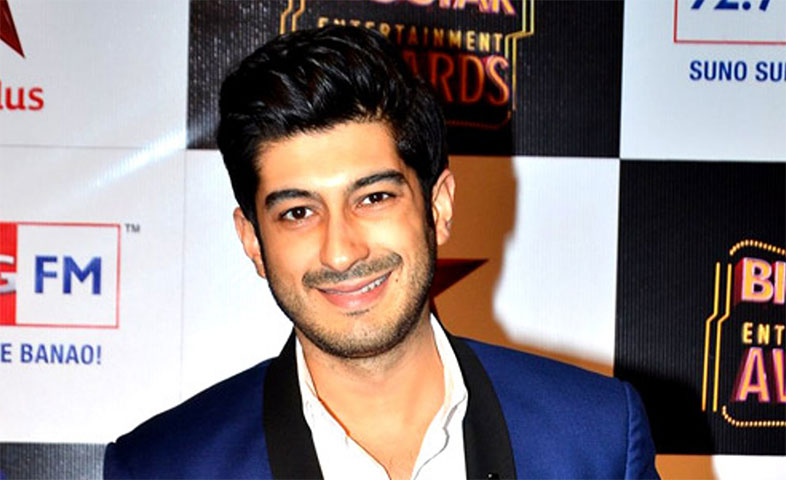 Mohit Marwah
Co-Founder & Co-CEO
Mohit Marwah has been dedicatedly adding a novel and multidimensional approach to foster the group's vision with his creative and managerial abilities. He is also a renowned actor who has worked for films like Fugly and Raagdesh, along with many short films under the banner of Yash Raj Films and Dharma Productions. He feels that media and arts represent as well as influence our society in a strong manner. He is, thus, a strong believer in harnessing the true power of creativity. He believes that eLearning has the power to change the landscape of education in India and is incessantly engaged in ensuring an enriched learning experience at AAFT Online to make the students industry-ready.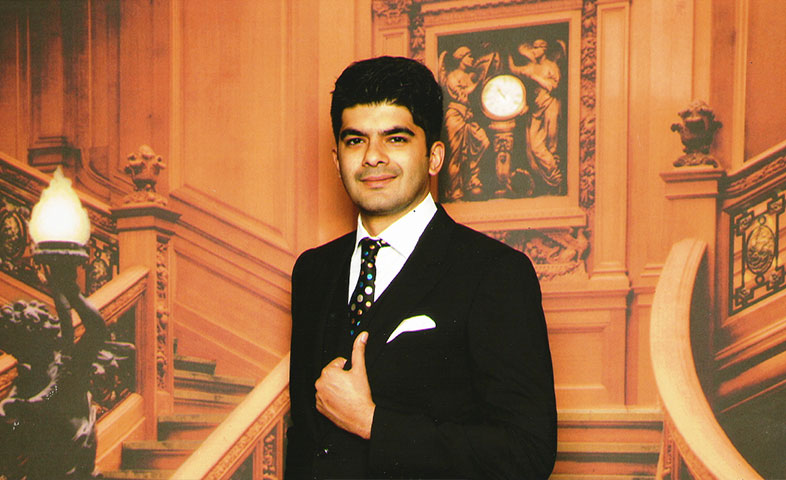 Akshay Marwah
Co-Founder & Co-CEO
Akshay Marwah is an Arts Educationist whose dedicated leadership and exemplary vision have been an integral factor for the group's success. He has been persistently implementing advanced managerial strategies to ensure nurturing of talents in the most efficient manner. He is of the view that there must be a formal and progressive structure of professional education to back the growing needs of the media and entertainment industry. Thus, his key focus is on ensuring that each student has access to absolute world-class academic support. He believes that imparting personalized attention to each student enrolled at AAFT Online and transforming them into skilled & creative professionals will result in their employability. He is also the co-founder of AAFT University of Media & Arts and the founder of Asian Education Group.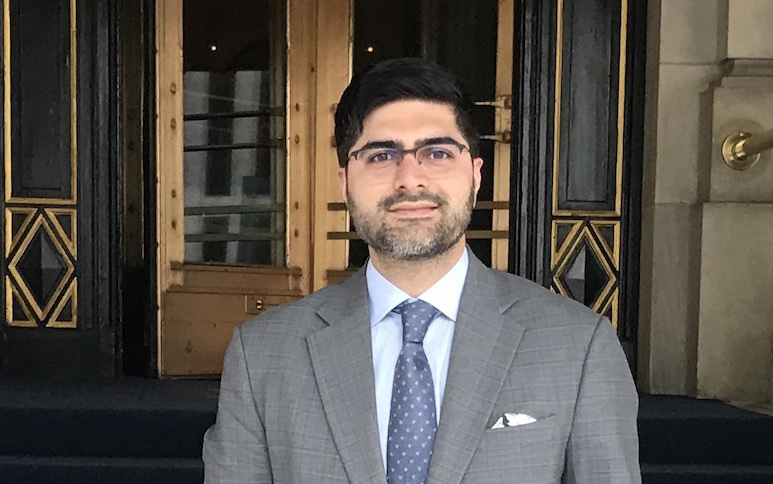 Raghav Marwah
Vice President
Raghav Marwah is an impeccable creative producer & Director of Marwah Film Company. He believes that the craft of Film, Media & Arts is a collaborative and engaging process that requires skilled professionals who understand the industry and are enthusiastic about it. He strongly believes that online learning can be the most efficient way to reach every nook and corner of the world in this digital era, thereby expanding the ambit of creative learning and training. He studied filmmaking at NYFA and has been actively upgrading his Skills & Knowledge online from the best universities like Northwestern Kellogg, Harvard Business school alongside spearheading the learning & development of AAFT Online. He recently got mentored in Conscious Entrepreneurship has been implementing all his learnings towards achieving the company's vision.
Our Campuses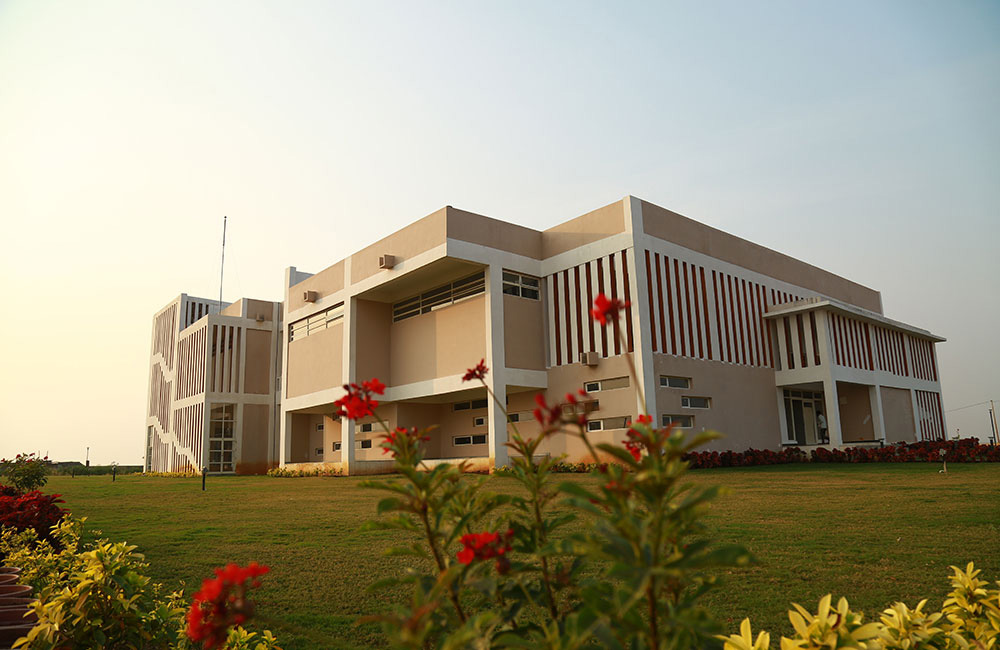 University Campus
The university campus is spread over 27 acres in the education hub of Raipur in Central India. It boasts of a lush green campus with a proximity to the airport and city. It comprises spacious seminar halls, advanced labs and studios for respective courses, conference rooms, etc. It also boasts of high-tech computer labs, research centres, enriched library, food court, etc.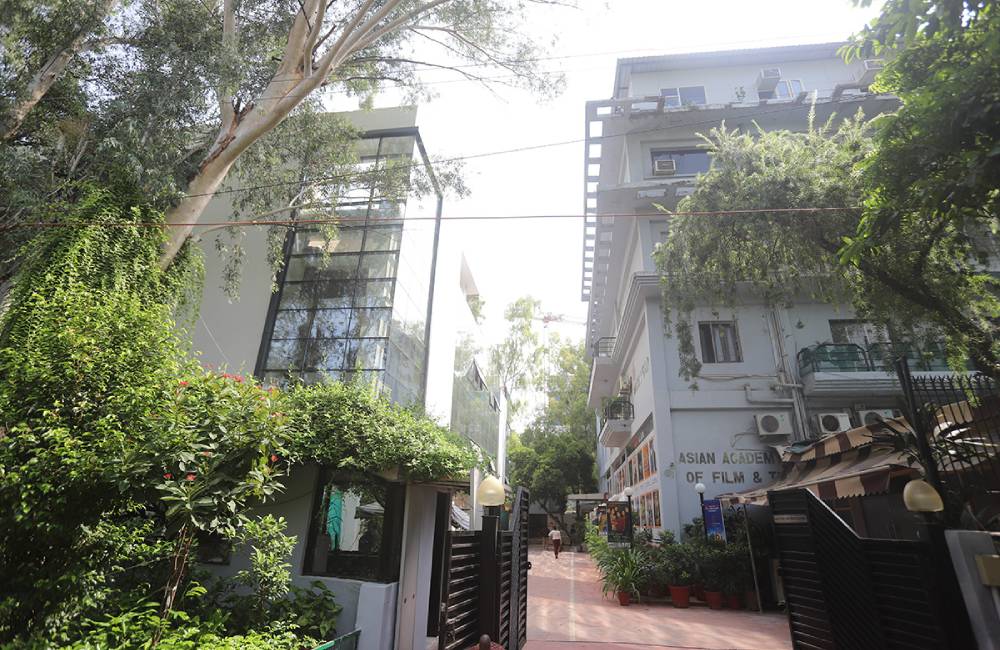 Film City
Our Noida campus is headquartered at the 100 acres film city. It is equipped with advanced film studios, theatres, Chroma Studios, fashion labs, music rooms, editing labs, etc. that allow students to learn by practising and gain practical exposure. In-house activities, events, fests, and other hands-on activities are organized at the campus to provide a real-industry experience to the students.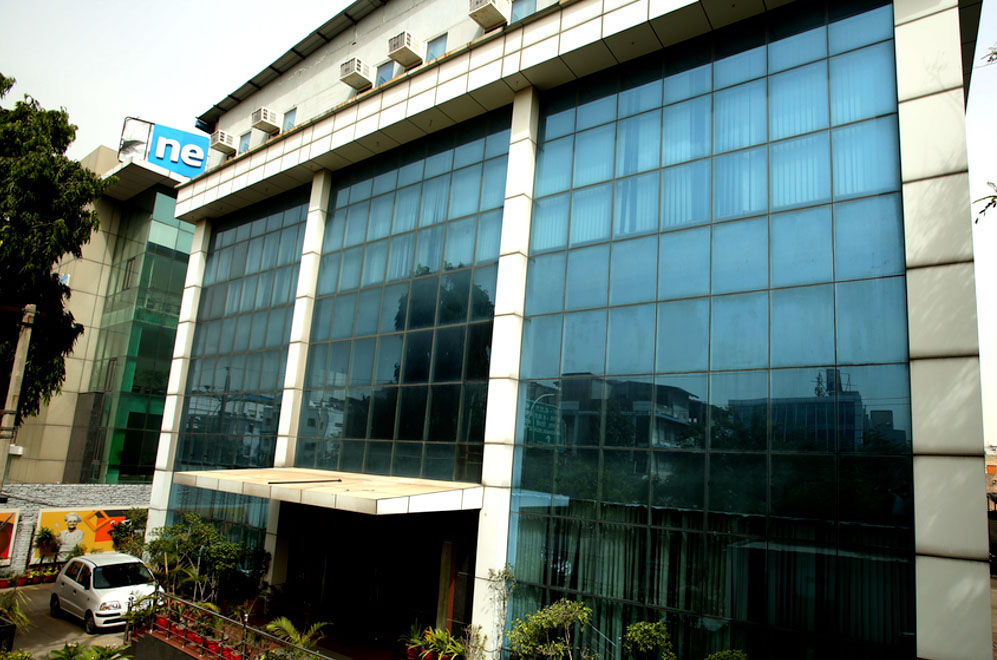 Art & Design Central
This is the innovation centre for design students enrolled in various courses of fashion and animation. The campus is equipped with state-of-the-art infrastructure facilities like fashion studios, pattern drafting labs, 3D animation labs, post-production studios, sketching rooms, and computer labs with industry-relevant tools, software and equipment. Practical exposure is provided at the campus in form of in-house exhibitions, fests, fashion shows & events, etc. This helps students to come up with pioneering ideas and designs with their experiments and knowledge.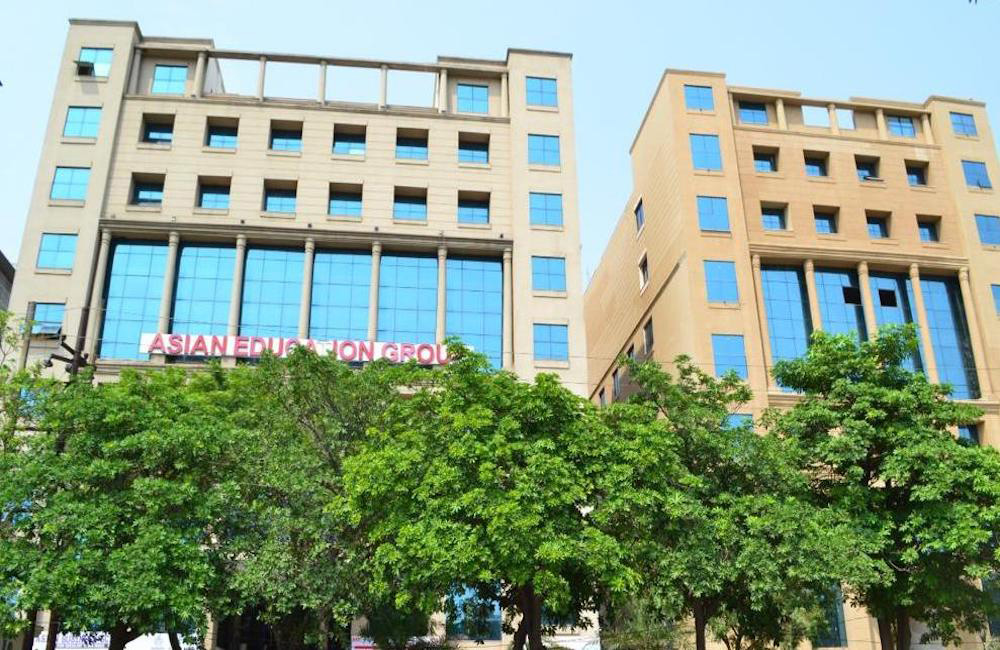 Media Management Towers
This is located at 0 KMS from Delhi with world-class infrastructure and interiors that impart it a contemporary yet professional corporate outlook. A hub for education in media management and media law programs, it boasts of all vital infrastructural facilities that are required for practical apprehension including high-end seminar halls, conference rooms, court rooms, etc.
Previous
Next
Webinars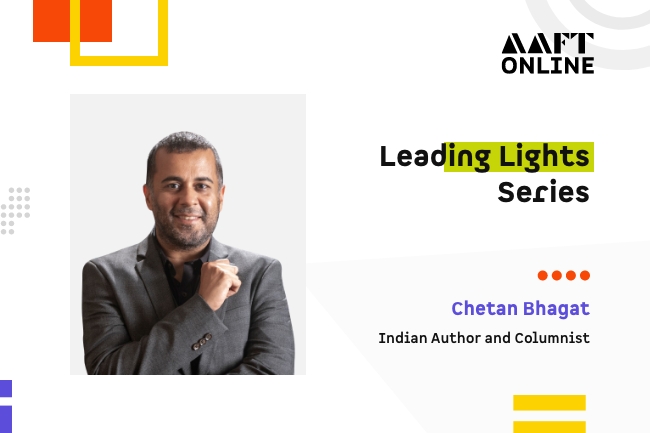 Chetan Bhagat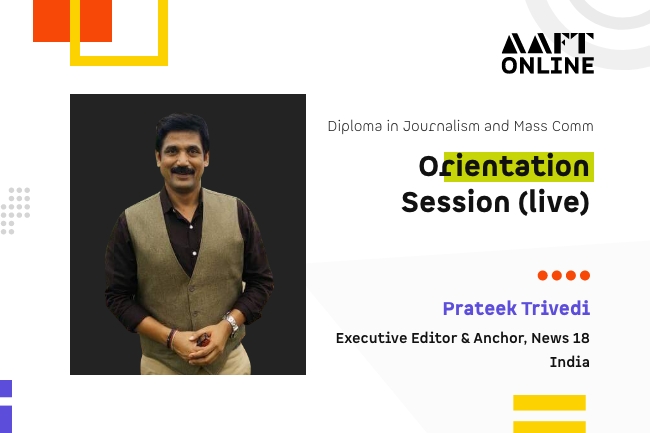 Prateek Trivedi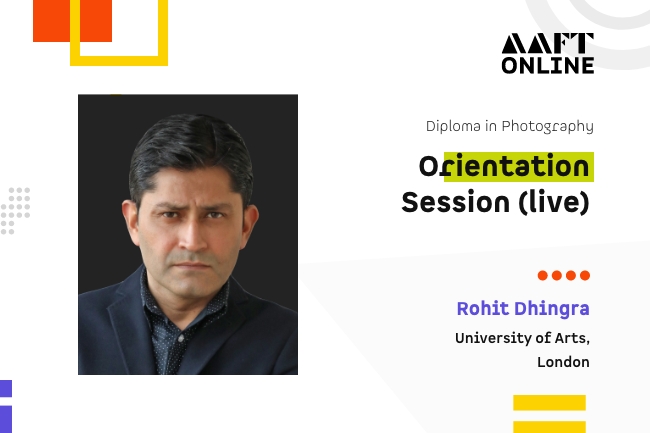 Rohit Dhingra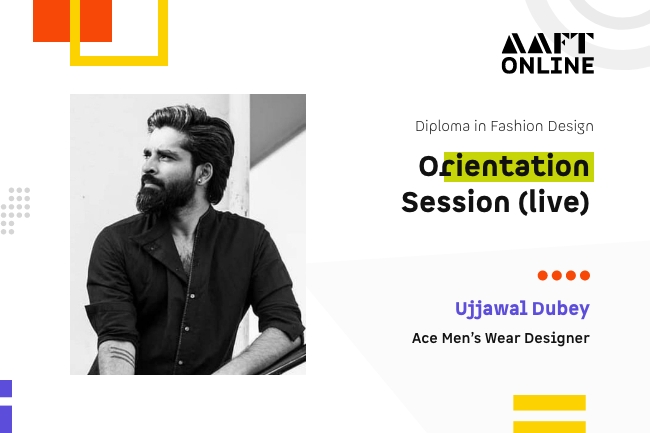 Ujjawal Dubey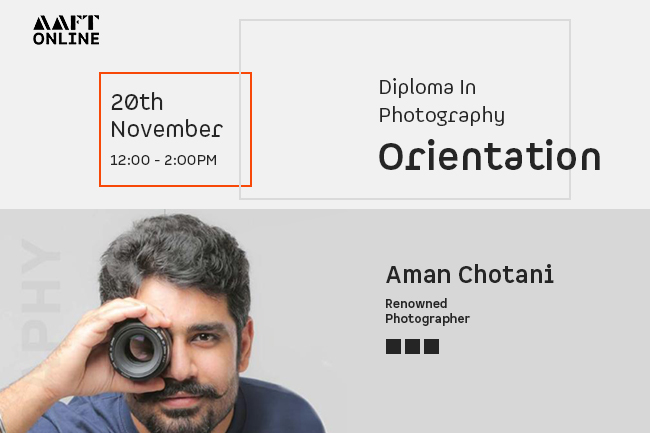 Aman Chotani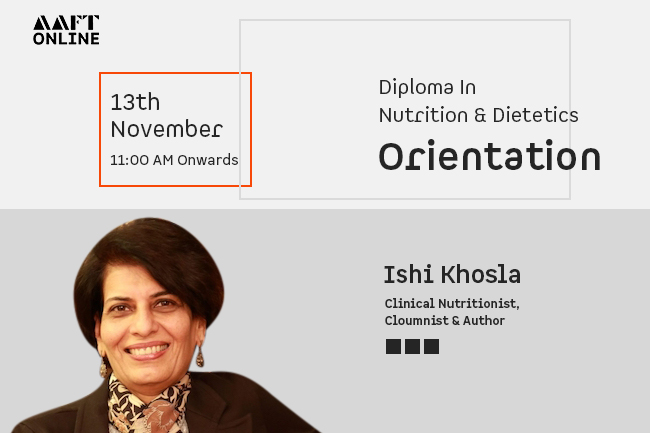 Ishi Khosla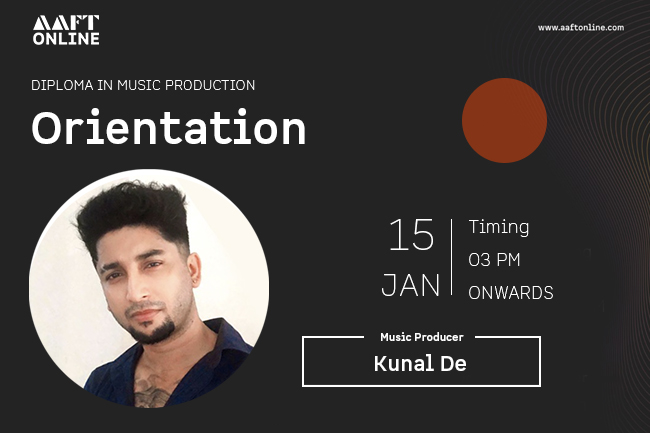 Kuntal De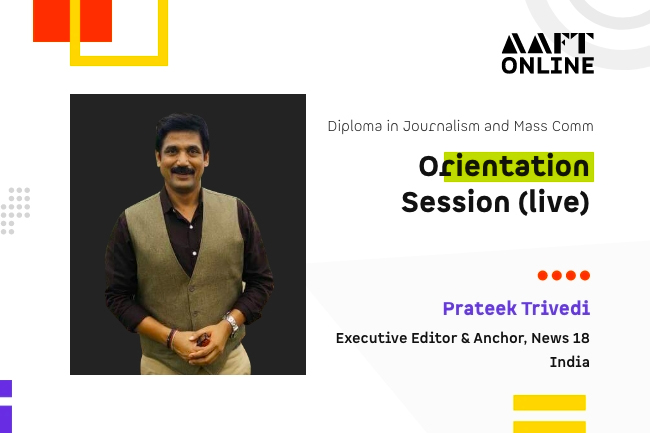 Prateek Trivedi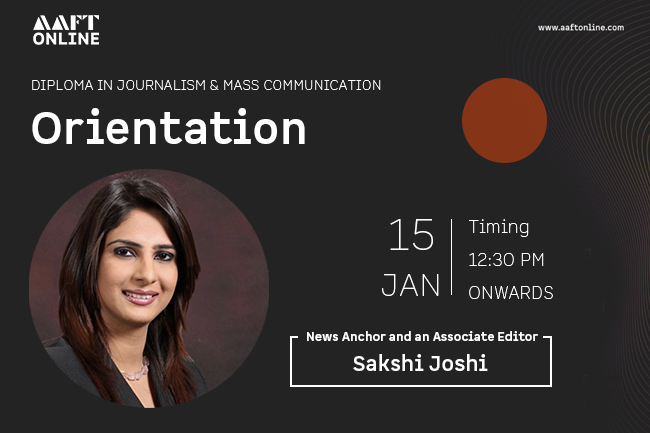 Sakshi Joshi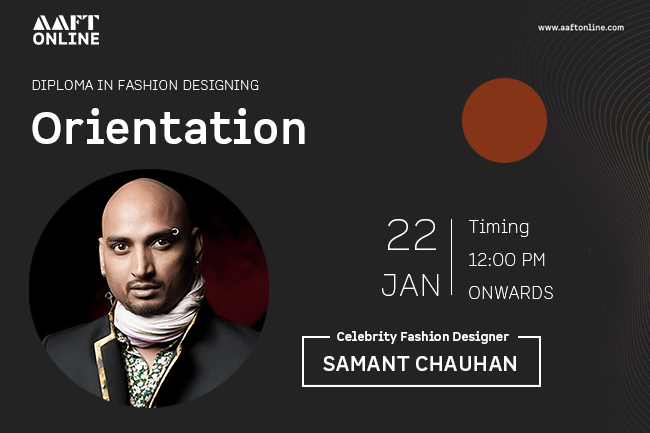 Samant Chauhan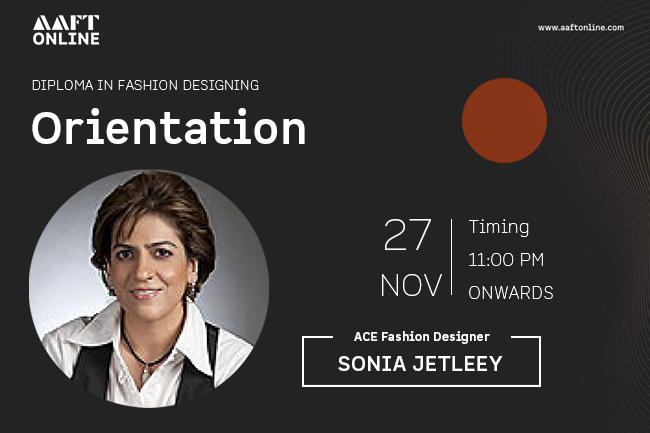 Sonia Jetleey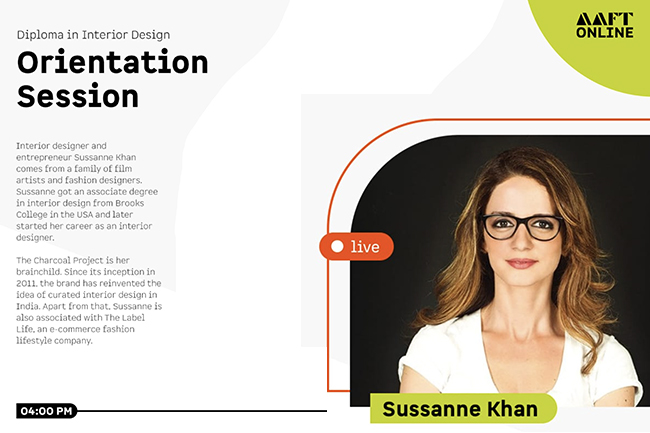 Sussanne Khan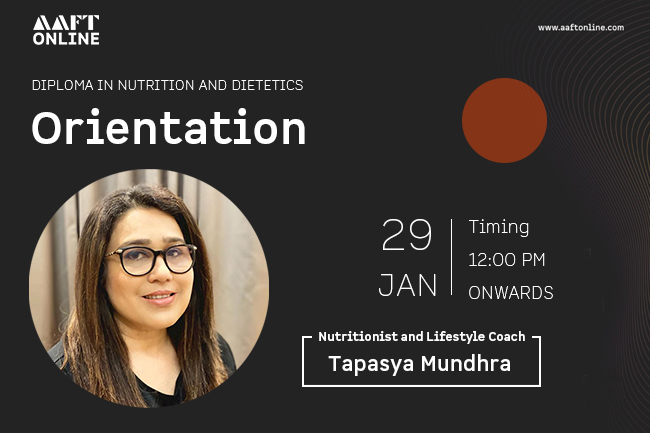 Tapasya Mundhra