Course Insights
The internet has revolutionized the way the world consumes news in this age of digital transformation. This course will give students an overview of digital journalism and will assist them in developing the skills required to become a successful digital journalist. Our specialists created this curriculum with the necessity of production and optimization skills in mind, as well as the requirement for students to establish their position in this fast-paced industry. Students will learn to capture news and share it on social media and other online platforms.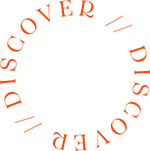 Course Highlights

Duration- 4 weeks
Recorded Video Lectures & E-Workbooks
Self-paced Learning
Doubt-clearing Sessions
AAFT Alumni Status
Career Guidance
Digital Verified Certification

What you will learn

As the course progresses, you'll learn how to employ many aspects of multimedia, including audio, video, text, photographs, graphic, animation, and editing skills, as well as how to use SEO tactics to promote your digital material.

Pre-Requisites

No prior knowledge or experience is necessary to take this course
Prior interest in journalism can help.
All a student needs to take this course is a pencil, paper, and a computer or mobile device with an internet connection.
You need a device to record your own voice.
Career Prospects
The course prepares students to work in a wide range of industries and job roles, including: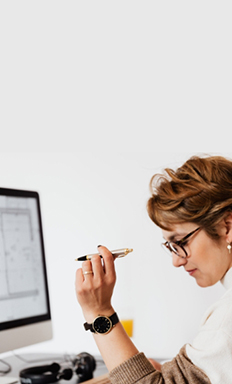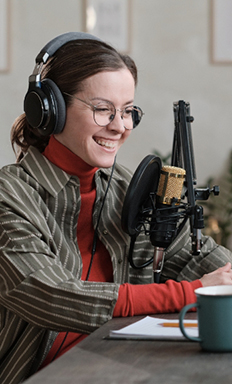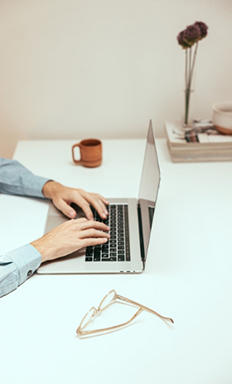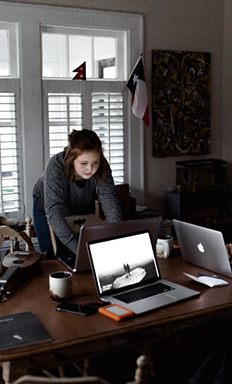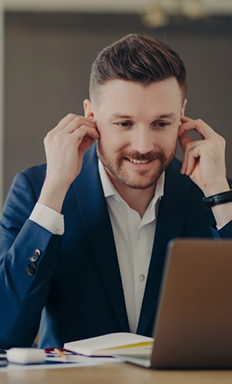 Course Preview
A sample of the recorded lecture to give you an idea of the format and depth of the course.
Course Synopsis
This course will familiarise you with the deep intricacies of the digitally-driven journalistic world. You will explore the depth of society and the advent of online social networks that are driven by tremendous technological growth.
Some of our recruiters are
Some of our recruiters are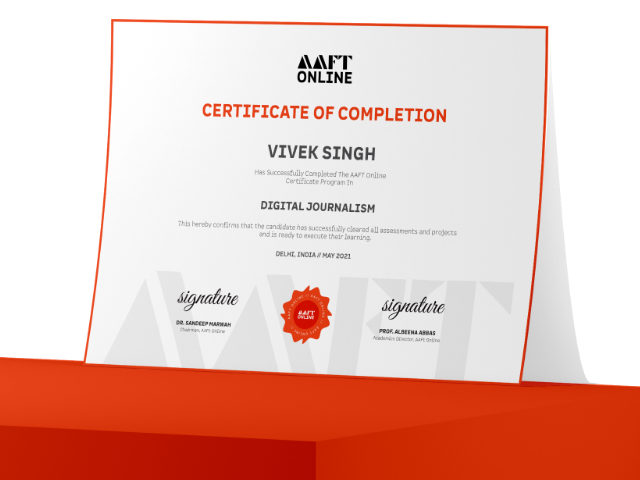 Become an industry accredited Journalist with AAFT
LEARN FROM THE BEST
Know Our Experts
The Experts at AAFT Online bring a blend of professional experience and academic expertise to provide you with the right skills to become a market ready professional!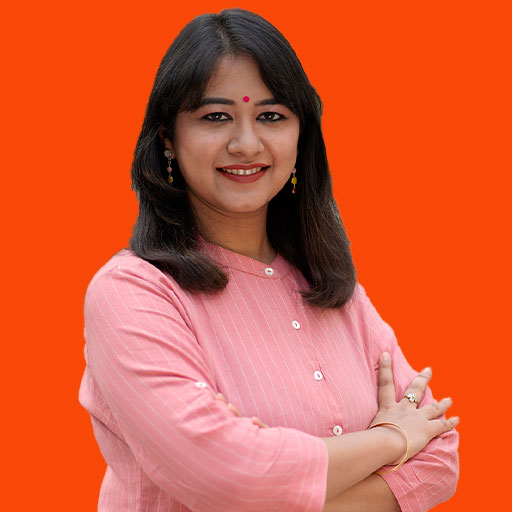 Aahana B. Chopra
Assistant Professor, Mass Communication
Assistant Professor, Mass Communication Aahana B. Chopra is an Assistant Professor at the University of Delhi's Indraprastha College for Women, and she recently completed her Ph.D. thesis on "Media Literacy for Children" at Guru Gobind Singh Indraprastha University's University School of Mass Communication. She specializes in teaching social media practices, theories, models, and development communication, and has more than ten years of teaching experience.
See Courses

Course Fees
INR 8,499 (inc. taxes)
EMI Option Available